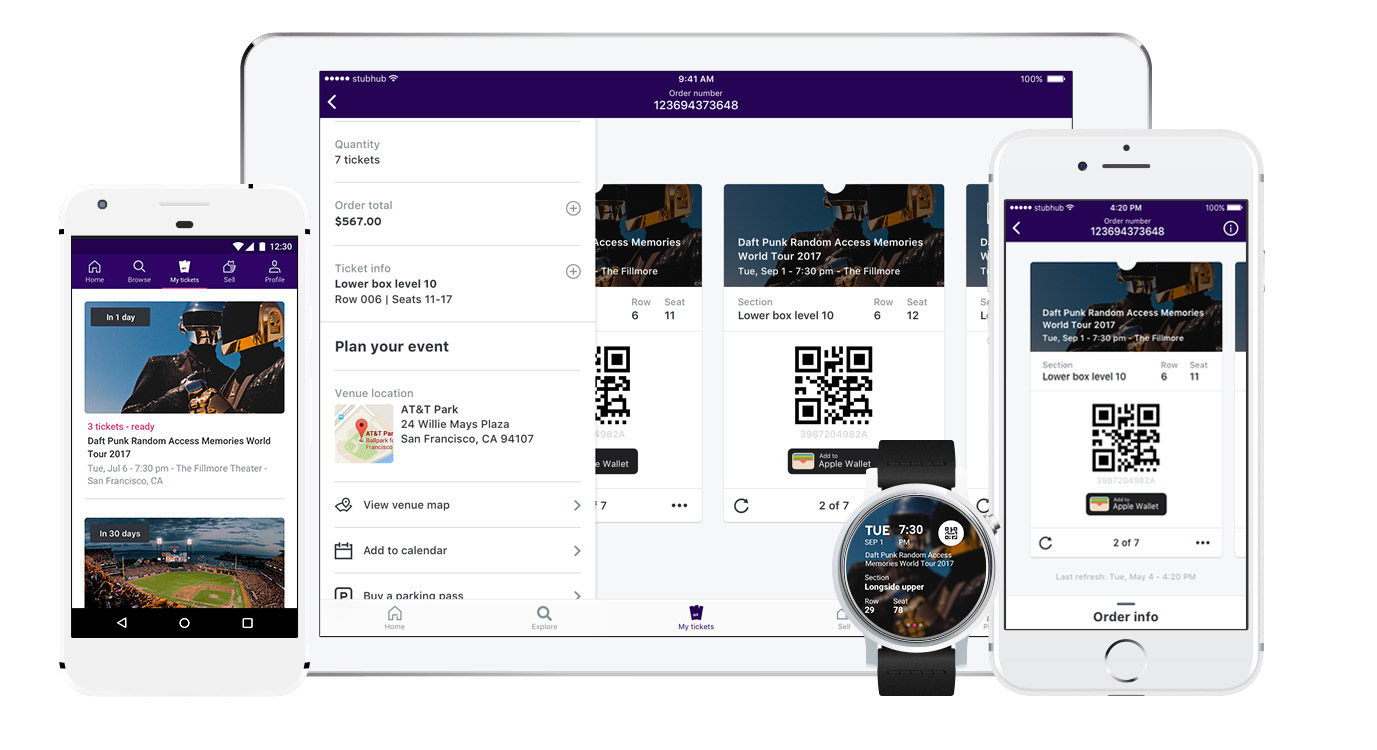 A new home for My Tickets
As part of this redesign, I separated orders and listings into two separate section within the app; thus allowing buyers and sellers to have their own separate spaces. The scope of this project includes visual redesign and rearchitecting of the experience to drive the usage of mobile tickets and enrich the overall experience.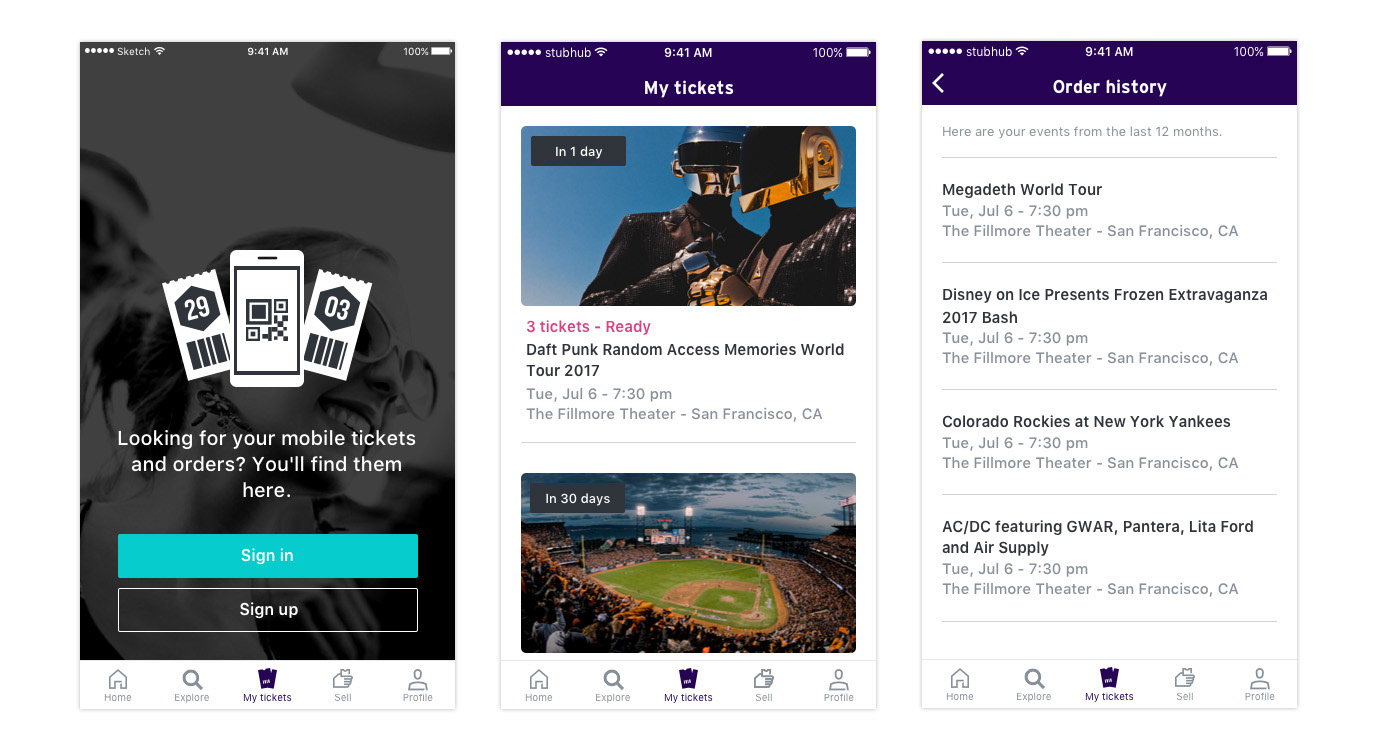 Mobile-optimized tickets redesign
The redesign introduced a major upgrade in visual / information design improvements that allow users to easily access their mobile tickets from their devices, streamline the information hierarchy for better usability, and design templates that could handle various team, performers and venues with their specific requirements.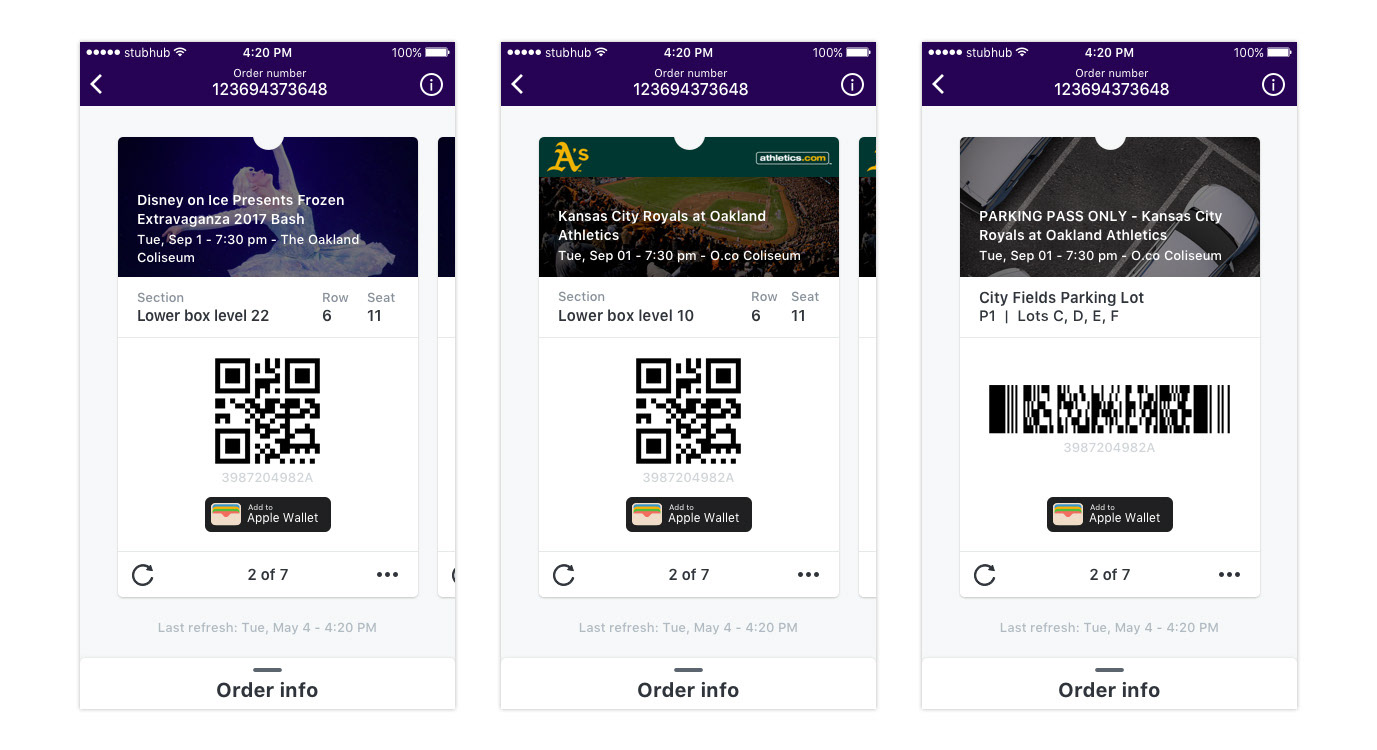 To ensure that users are always updated on their orders, I designed a comprehensive and scalable delivery status UI that shows exactly where buyer's tickets are in the delivery process with the ability to update their information whenever applicable.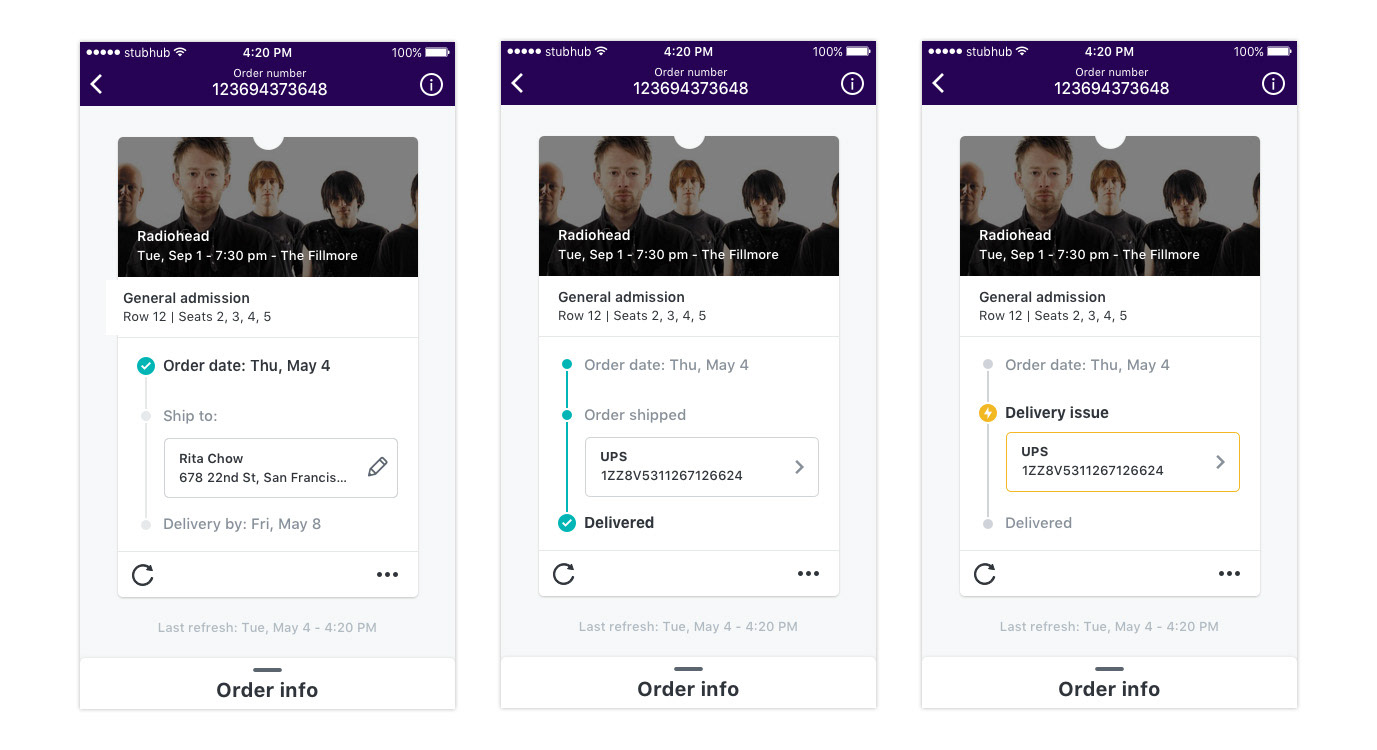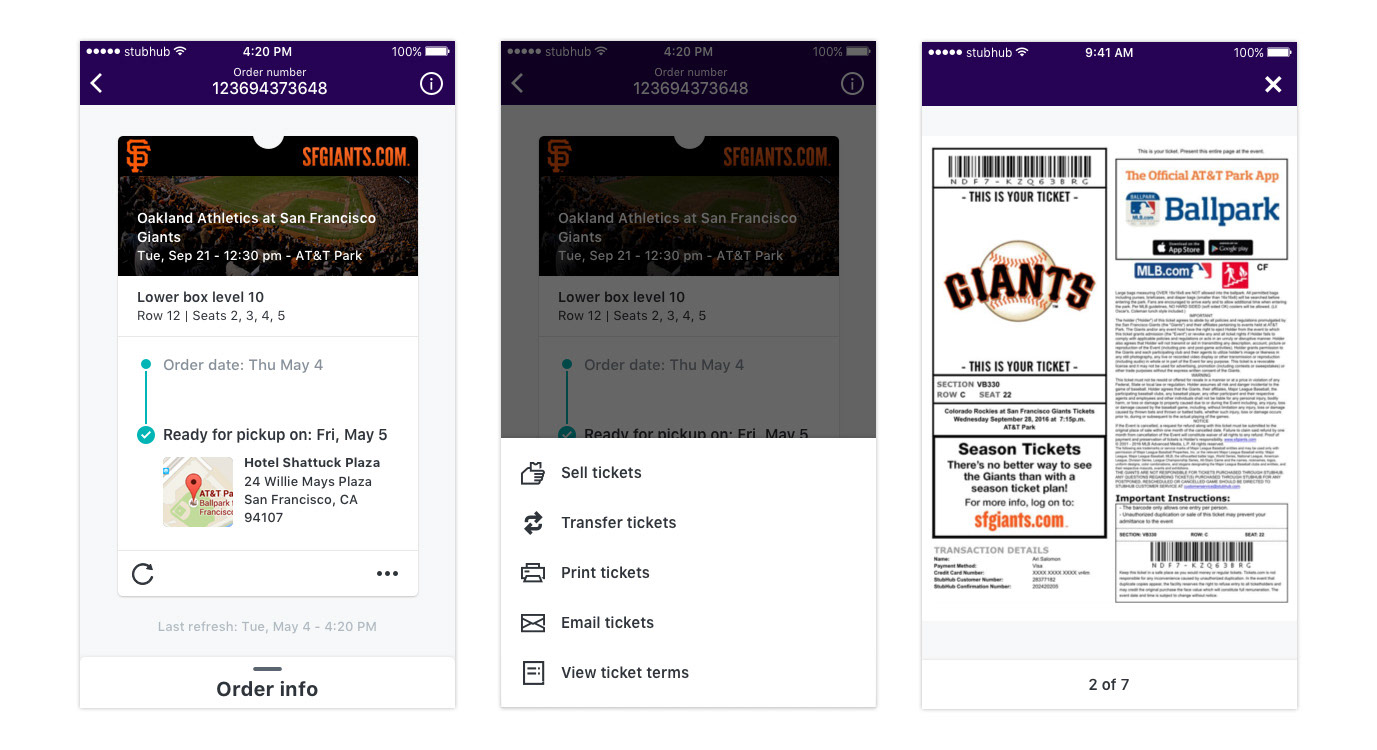 I designed a new global drawer UI component that provides accessibility for all order info, along with modules that allow users to plan events and contact the StubHub's customer care should they have questions or issues with their orders.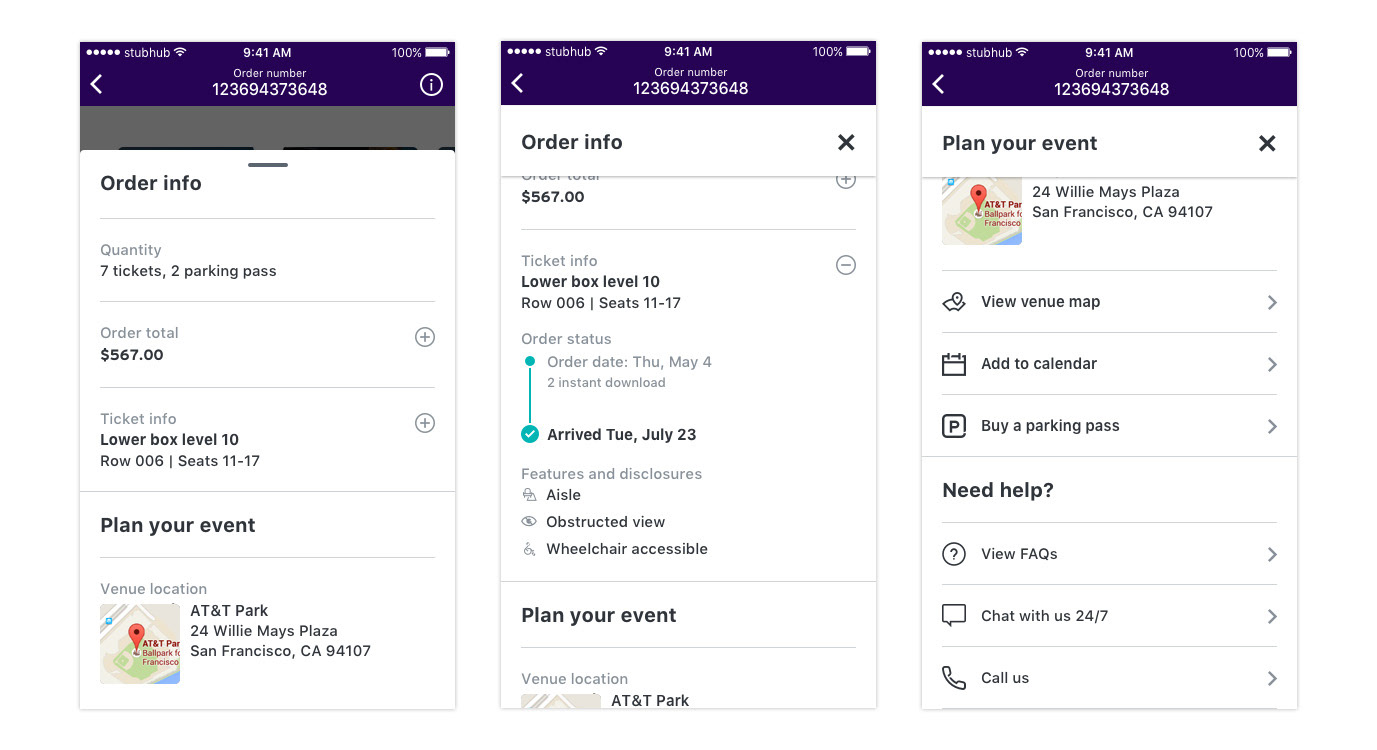 Prototype: My Tickets experience
I created an end-to-end prototype with detailed screen flow and micro interactions necessary to fully communicate the vision of the redesign. This simplified prototype was essential in communicating the scope of this redesign to the entire customer service team, engineering team and upward communication to the executive level management.
For the iPad experience, I adapted the new design using a two-column layout system, allowing users to view their tickets and order information side-by-side.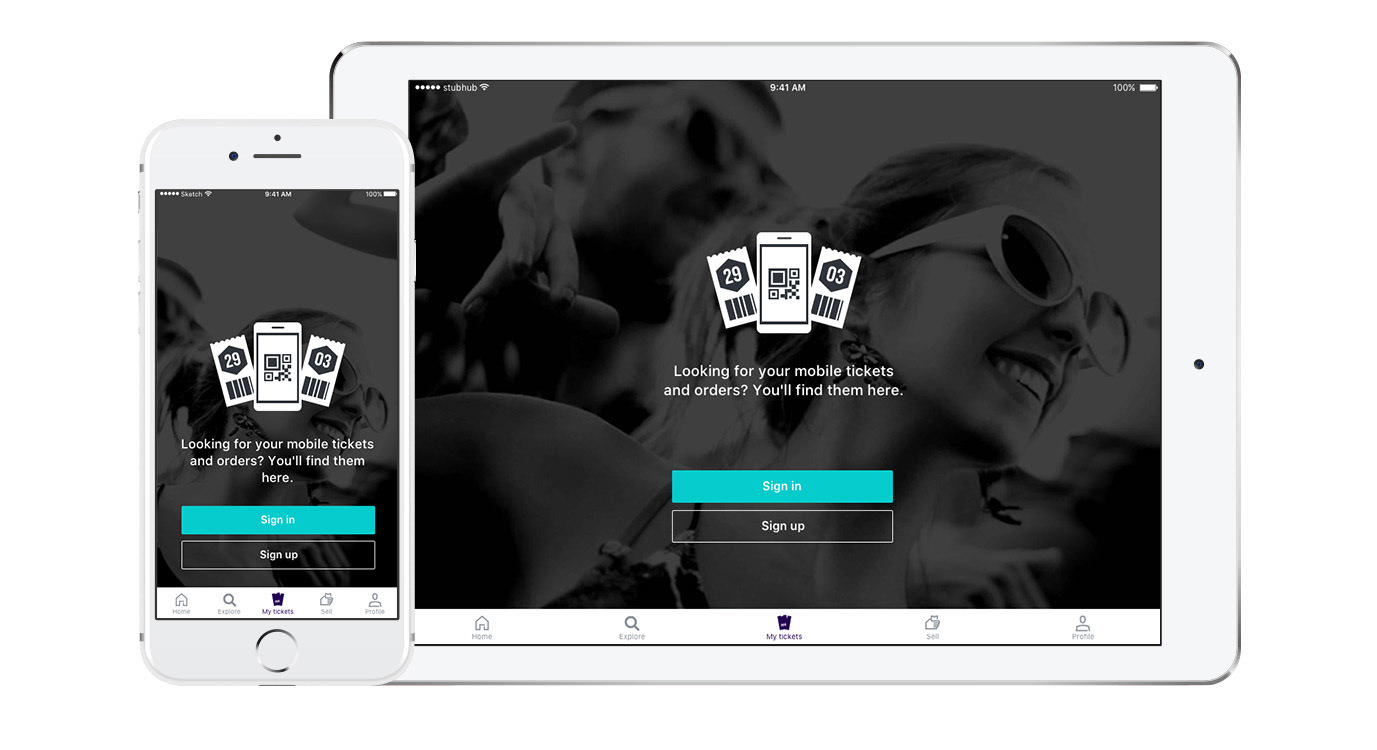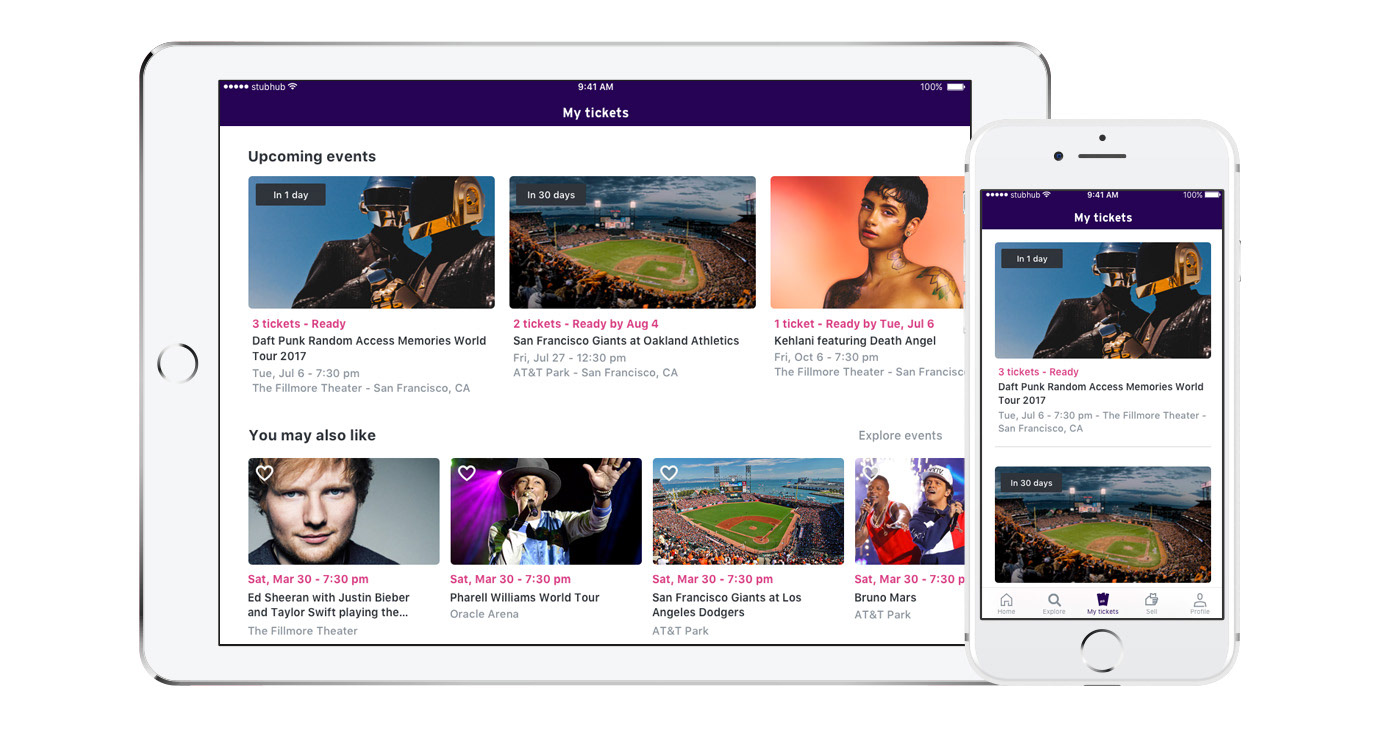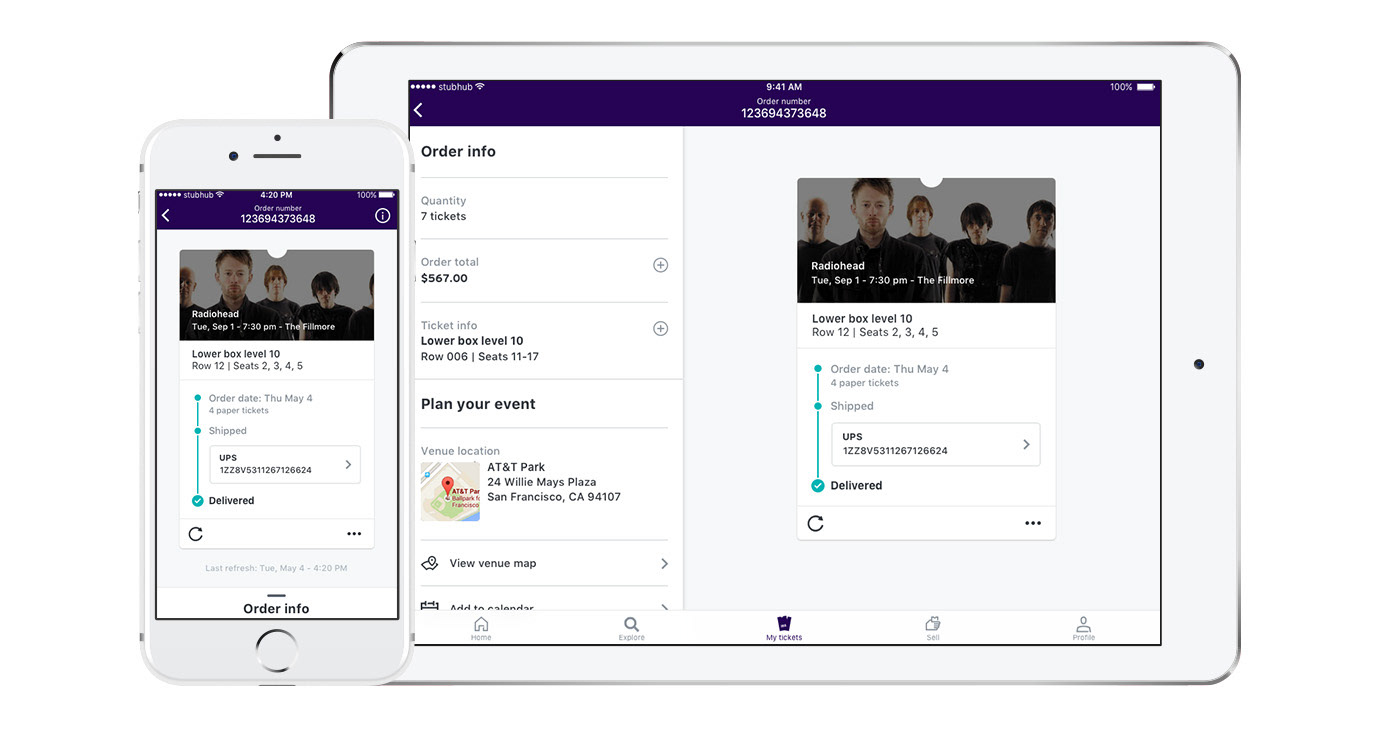 My Tickets for the Android watch 
While not hands-on, I also worked with the Android watch team to adapt the UI / UX for the Android watch to extend the My Tickets experience to wearable device.

"The day of" homepage experience
In order to extend the experience and make it even easier for users during the day of the event, I designed "The day of" feature that allow users to plan their event, scan their tickets directly from the homepage, find their seats within the venue, and find things to do before or after the event.
Prototype: "The day of" experience
I created an end-to-end prototype with detailed screen flow and micro interactions necessary to fully communicate the vision of "The day of" feature and how this module would interact with the homepage